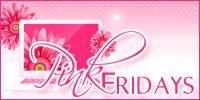 Meet my little sister, Yvonne Xyzelle whom I fondly call "my Barbie Doll" because I love to dress her up and be my model in my amateur adventure in photography.
Yesterday, even she's still not feeling well because of her bout with skin allergy, she obliged to pose for me before we headed to church for our tambourine dancing practice.
She's wearing pink asymmetrical cotton blouse from our fave flea market. Can you believe that it's only 20 Thb (less than $1), new and still with tag? She paired it with gray skinny capri pants and highlighted with a dress boots!
Serrio, pink dress boots from Zalora Thailand which I bought only for 390 Thb (about $13) is my birthday gift for my sister. The front is made of raffia or rope-adorned style . The side is decorated with a bow and bell. By cutting a V-shaped, it creates a new edge.